Communities all over Virginia marked National Night Out yesterday, as residents and local law enforcement came together to build stronger relationships between law enforcement and local communities.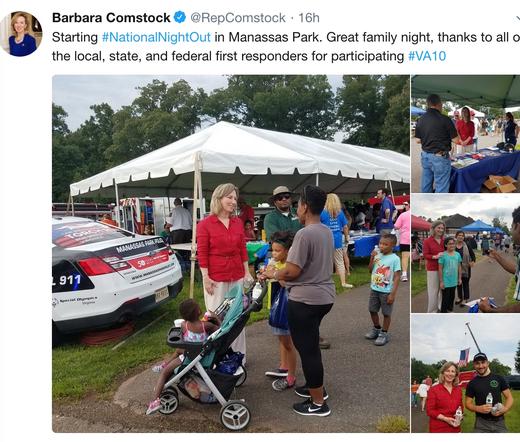 Barbara Comstock was all over the 10th District, supporting the first responders that keep us safe and the communities they serve and protect.
Where was Jennifer Wexton? An apparent no-show at National Night Out. The only police she's been seen supporting got their badges at Party City.
"The contrast couldn't be more clear. Barbara Comstock shows up to honor our first responders and Jennifer Wexton hires people to pose as fake cops. Soon Wexton will just be a fake member of Congress. " — Garren Shipley, RNC spokesman
---
Elections
House 2018