Jonathan Parker
State Chairman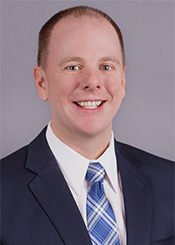 Jonathan Parker was elected to serve as the Chairman of the Idaho Republican Party in July, 2017. Jonathan is the youngest Chairman in Idaho Republican Party history where he has been a dedicated servant of the Idaho Republican Party for many years, starting out as an elected precinct chair where he volunteered hundreds of hours making phone calls, identifying voters, knocking on doors, literature drops, etc. for Idaho Republican candidates. Jonathan has also served as the Chairman and National Committeeman of the Idaho Young Republican Federation, and was voted Young Republican of the year in 2008. Jonathan also has served the Idaho Republican Party in the position of executive director where he coordinated the historic 2010 elections that proved to be the most successful election year in the history of the Idaho Republican Party at that time, and it resulted in retaining all Republicans for Statewide office, unseating Democrat Congressman Walt Minnick, and picking up an additional 5 seats in the Idaho Legislature. As Executive Director, Jonathan raised, managed, and spent over $1.3 million dollars on key victory programs such as buying television ads, mailing hundreds of thousands of campaign mail pieces, making hundreds of thousands of phone calls, recruiting and training a record number of candidates, opening field offices and hiring field staff, and driving a record number of early and absentee voting, just to list a few. Before leaving the Idaho Republican Party for a job at the law firm of Holland & Hart, Jonathan was voted into the Idaho GOP Hall of Fame by receiving the 2012 Most Valuable Person award.
Jonathan's professional employment is at the law firm of Holland & Hart LLP where he serves as the Idaho Director of Government Affairs.
Jonathan graduated from the University of Idaho with a degree in political science, and then continued his education at Rhema Bible College in Tulsa, Oklahoma where he graduated with a degree in Pastoral Ministries.
Jonathan lives with his beautiful wife, Kelly, and their dog, Oscar. In his free time, Jonathan likes to go on dates with his wife, golf, hang out with friends, volunteer at his church, and enjoy life.